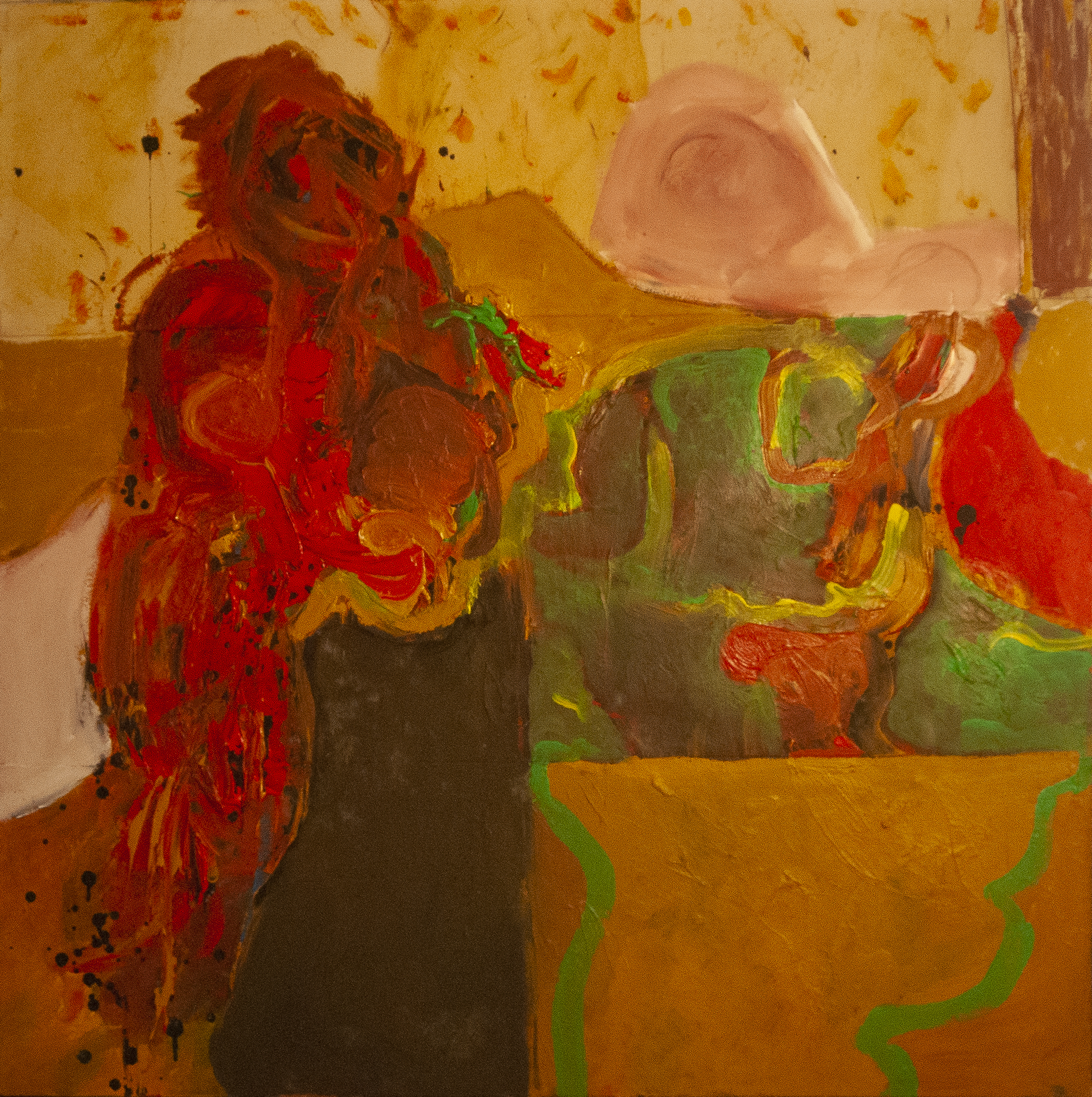 X
Human Concerns for Equality 48 inches square

EXHIBITIONS, PERFORMANCES, PUBLICATIONS, CRITIQUE AND MENTIONS:
2021 Solo EXHIBITION 'Climate Change' Fish Factory Arts - Penryn, Cornwall
2019 performance in St. Ives - St. Ives society street presentation and performance
2019 Exhibited Paintings at Lost Meadow Gallery, Bodmin, Cornwall.
2019 Newlyn Society of Artists at Trenemeere Gallery, Cornwall. (Showing regularly in NSA exhibitions since 1995).
2009 October 'Get In The Ring' NSA art & sport Exchange Gallery 6 day. ACE funded
2007 November 'Lineage/Shifts' in Perception Newlyn Art Gallery Performance
2007 April Unquiet Earth- Unquiet Mind NSA Mariners Gallery St Ives Performance
2006 September solo Exhibition Salthouse Gallery St. Ives paintings
2004 Belgrave Gallery St Ives water colours Paintings

2003 Dec 'Van Gogh's Boots' Brighton Sallis Benney Theatre performance

2003 November 'Boots and Laces' Newlyn Gallery performance art

2000 July SQALLP with belt & Brighton University Arts Council grant 8 day residency
 (Systems Questioning Arts Live Life Project) 10 performance artists international in SQALLP intergenerational

1999 Oct Art Occurrence Acorn Theatre performance & video

1997 July 'Questioning Office Of Art' Quality of Light in parallel curator/ performance
Intervention Tate Gallery St. Ives performance

1997 Oct 'Eight Times Four Sides' Newlyn Art Gallery performance

1995 July Retrospective of paintings Salthouse Gallery SWA grant solo exhibition 'Angels Devils
Deception' Salthouse Gallery performance

1985 Combined Residency Project at York Minster with Ron Haselden, Paul Neagu, Stuart Jones, Sylvia Hallet,
Pamela Hiley,Templer, Rosemary Moore, Linda Martin, Kate Baker, Polanca Brown, building structures
and making a performance for Art & Architecture as an experiment in interdisciplinary Skills collaboration,
 working in the grounds of York Minster. Commission from Royal Institute of British Architects, funded by Arts Council.

1982 "Early Greek Temple installation' Edinburgh Fringe Festival performance

1981 'Mirror' sculptural constructions Moira Kelly Gallery London/exhibition

1974 'Interdrama' at Academy De Kunst, Berlin. Also Institute of Contemporary Art London 1977
  Rotterdam Festival, Amsterdam and Beethoven Festivals in Holland and Bonn.

1961 'The First Group' in partnership with Arnold Wesker and five visual artists we touring to twelved Municipal Galleries, UK.
Starting at the Towner Art Gallery, Eastborne, and South London Art Gallery under the banner of 'Resolution 42', during the Trade Union Conference - Wesker gave a talk "Two Snarling Heads'

1968 Bubble City, inaugurated by Joan Littlewood, was an international festival environmental exhinbition of many artists and architects including 'Paradise Garden' -my structural environemnt, as a contribution.

1968 to 1978 Founded and co-curated a ten year action in directing 'Action Space' as a Charitable Trust with a Revenue grant from the Arts Council, The London Borough of Camden, GLA and private Trusts. Touring the  UK and Europe over the ten year period

1964 ICA in Dover Street, Solo Exhibition of painted card structures in the Library of the ICA

1965 Heals Mansard Gallery, curated by Alannah Coleman of paintings and structures

1966 Lords Gallery, St. Johns Wood London, solo exhibition of constructions in wood, glass and rigid plastic PVC
As 'Art as something Public'

1954 -1962 Mixed Exhibitions: 'Artists Interbational Association' at the Tate Gallery London,

1954 Partisan Coffee House Exhibitins, The London Group and the AIA Gallery

BOOKS AND CRITICAL REVUES
1966 Studio International on Art as Something Public – critical revue by Edward Lucie-Smith

1966 'Left Shift' — work in action space, pub. I B Taurous by John A Walker.

1970 "Working Big" - a book on working with young people.

1971 Theoria to Theory Vol 5 Cambridge University

1976 Radical Technology 'Undercurrents' 1996 Drawing Towards the End of the Century

2000 Report on SQALLP (Systems Questioning Art Live Life) Eight day residency Brighton

2000 'Making Waves' as new directions by Tom Cross

2002 Newlyn So2003  Newylyn Society of Artists in ARTNSA-

2005 'Face to Face' British self portraits in the 20c –Phillip Vann
2007 ZAP twenty five years of innovation – zap art and queens park books AWARDS: Arts Council -
          Camden Council - South West Arts.
2016 'Crashing Culture' An artist's notebook of performance and painting from 1954 to 2016

2017 'Kick To The Head And Heart of Art' document of art and kick boxing performance at the ExchangeGallery, Penzance, Cornwall

2020 'A Life Being Ken Turner' catalogue of over 100 paintings

2021 MOBILE THEATER by Fernando Quesada citing of Action Space in the 60's revolution.

2021 AERO DREAM - Architecture, Art and Design of Pnuemantic Structures and Action Space Film at the             Pompidou Centre, Metz, France.

OTHER
Paintings in the Arts Council Collection and private collectors.
25 videos of performance art - link at: https://vimeo.com/user1190300/videos
YouTube 21 performance art videos, link at: - https://www.youtube.com/channel/UCleWPO4KdxYk4VCI9YzhF8A
YouTube 21 performance art videos, link at: - https://www.youtube.com/channel/UCleWPO4KdxYk4VCI9YzhF8A